Hey Racing Fans – here is an upcoming event that you may want to check out and follow! Coming up on June 25-26, Eden Park Raceway will be hosting the inaugural TLR Super Cup 2011at their famous multi-surface racetrack in Beckenham, Kent. If you are a fan or racer of these three most popular 1:10 off-road classes of 2WD and 4WD buggies, and 2WD Short Course Trucks, you don't want to miss this!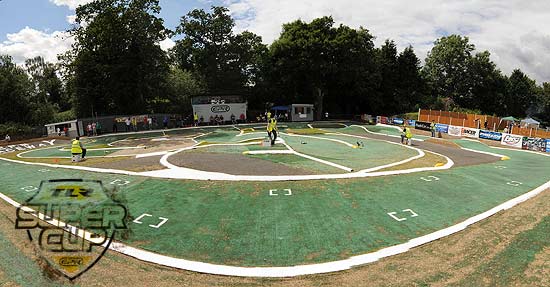 Even though they are aiming to attract top drivers from the UK and Europe, they are hoping that the TLR Super Cup, in association with Spektrum and Electrix RC will appeal to local drivers as well.
Here are some of the details on the format of the race:
All three classes running on both days of the weekend. Saturday will hold two practices and three qualifiers, with a short practice, two qualifiers and multi-leg finals on the Sunday. Qualifying will use the FTD format and there will be three legs for the A finals in 2WD, 4WD and Short Course Trucks with two legs for all the other finals. Awards will be presented to the winners of 2WD, 4WD and SCT, the top three in the U14 and U19 classes as well as in the concourse competition.
There will be prizes!
Prizes:
Awards for winners of 2WD, 4WD and 2WD SCT. Top three in Under 14 and Under 19 classes in 2WD and 4WD only. Concourse competition winner.
And the not so fun, but always needed…RULES:
-Event running to BRCA 2011 1:10 Off-Road National Championship guidelines
-No control tire in 2WD and 4WD Short Course Truck tires only – no 1:8 off-road variants allowed
I'm sure this race is more appealing to my friends in the UK in terms of going or entering, but if you want to stay posted on this race, I will keep you updated on our blog here at RCNightmare.com! Check back for more RC news, events, new products, and more!