A couple months ago, I introduced you to an event that was coming – the Euro Offroad Series, from the organizers of the well known Euro Touring Series. Now, I've heard that Ryan Cavalieri, two time world champion will contest the event with Team Associated – confirming that one of the biggest names in off road racing will travel to Sweden for the April 1-3 event. The reigning 4WD US National Champion will team up with former European Champion Peter Pinisch and Petit RC Race winner Paul Bradby as part of the Team Associated challenge in Tomelilla where they will go head to head with official team entries from Losi, Tamiya and Team Durango.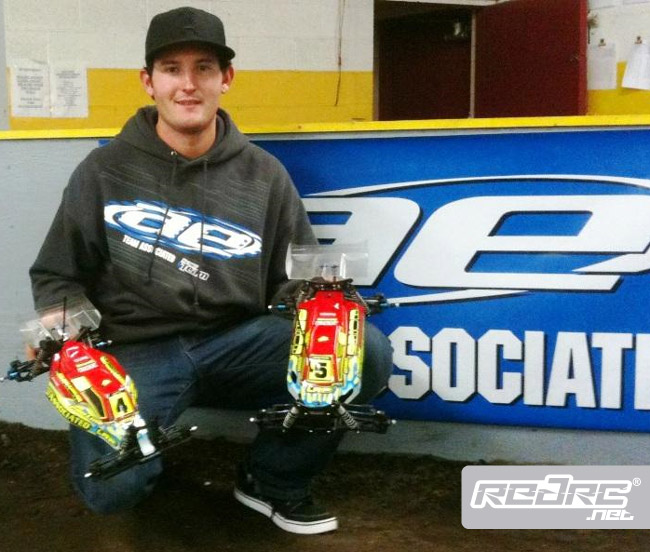 EOS Race Director Scotty Ernst said,
'We are so excited that Team Associated are sending Cavalieri to our pilot event and together with Losi confirming Dustin Evans' entry it is a massive endorsement for the EOS and what we are trying to create for 1:10 Off Road in Europe.'
In addition to the regular 2WD & 4WD buggy classes, the 3-day schedule will also include Short Course Truck. 2WD Short Course will be restricted to using stock RTR electronics with the speedo & motor choice open in 4WD. Pretty exciting stuff.
Get more info on Ryan on Facebook where I learned he is in a relationship, likes the movie The Hangover, and in his "About Ryan" he says, "I like chillen at my new house on the couch watching my series of shows and MTV jams. I enjoy going to clubes with my boys and finding new dance partners. lol"